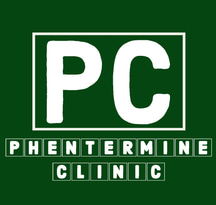 The FDA has approved phentermine hydrochloride USP 8 mg
the FDA has approved phentermine hydrochloride USP 8 mg
The FDA has approved phentermine hydrochloride USP 8 mg
According to a news statement from KVK Tech, Inc., the FDA has approved phentermine hydrochloride USP 8 mg, a low-dose drug for individuals with obesity that can be taken up to three times daily. The new lower-dose phentermine (Lomaira) is designed to be used in individuals with a BMI of at least 30 kg/m2 or at least 27 kg/m2 with at least one weight-related comorbidity, such as controlled hypertension, diabetes, or high cholesterol, as an addition to diet and exercise.
In a statement, Anthony Tabasso, president and chief executive officer of KVK Tech, said, "With Lomaira, we're giving physicians and patients access to a low-cost, low-dose form of phentermine, a weight-reduction drug that has been recommended by physicians for over 50 years." "Appropriate patients can take Lomaira up to three times a day, before meals, rather than simply once a day as with higher-dose phentermine formulations." Lomaira was designed with dosage flexibility and affordability in mind.
"The appetite suppressant phentermine hydrochloride is the most widely prescribed medicine for weight loss. The medicine is usually prescribed in doses ranging from 15 mg to 37.5 mg and is taken before or shortly after breakfast. Lomaira is usually taken three times a day, 30 minutes before meals, by adults. The butterfly-shaped tablet is scored to make it easier to administer one-half of the standard dose to patients who don't require the full dose, allowing health care providers and patients to collaborate to create a weight-loss treatment plan that is tailored to each patient's specific needs.
Phentermine is not suggested for usage in children under the age of 16 years. Because of the likelihood of sleeplessness, late-night medicine should be avoided.
Pseudohypertension, valvular heart disease, palpitations, elevated heart rate or blood pressure, sleeplessness, restlessness, dry mouth, diarrhea, constipation, and changes in sexual drive are all possible side effects of phentermine.