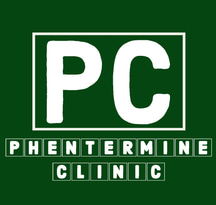 What are the Available Dosages?
Phentermine is a prescription medication used to suppress appetite and help with weight loss. It's typically used for people who are overweight or obese and have tried to lose weight with diet and exercise without success.
The usual adult dose of Phentermine is as follows:
- Phentermine Capsules and Tablets (Adipex-P): 15 to 37.5 mg orally once a day before breakfast or 1 to 2 hours after breakfast. The dosage may be adjusted to the patient's need. For some patients, half tablet (18.75 mg) daily may be adequate, while in some cases it may be desirable to give half tablets (18.75 mg) two times a day.
- Phentermine Resin Extended-Release Capsules (Ionamin): Usual dose is 15 to 30 mg orally once a day before breakfast.
It's important to follow your doctor's instructions closely. The medication is usually taken for only a few weeks at a time, as it can be habit-forming. Additionally, the effectiveness of Phentermine may decrease with prolonged use.
Remember, this medication is only part of a complete program of treatment that may also include diet, exercise, and weight control. Always consult with your healthcare provider for personalized advice.
On the market, there are a variety of dosages. They are available in doses ranging from 8 to 37.5 milligrams. Young adults should take 8-15mg. Adults can also utilize the lesser amounts to see if their bodies are getting used to the medication. It's always a good idea to see a doctor or a dietitian before making any decisions.The 37.5mg dosage is the most usual for an ordinary adult. This is the original Phentermine tablet, often known as the k25 pill.