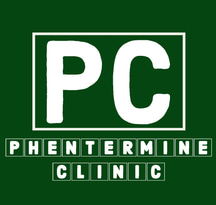 Here are some tips that might help you use phentermine effectively for weight loss:
Follow Doctor's Guidance: Always follow your doctor's instructions on how to take phentermine. Don't alter the dosage or frequency without their approval.

Healthy Eating: While phentermine can help control your appetite, it's important to make healthy food choices. Focus on a balanced diet with plenty of fruits, vegetables, lean proteins, and whole grains.

Portion Control: Even with reduced appetite, practice portion control to avoid overeating. Eating smaller, frequent meals throughout the day can help stabilize blood sugar levels and prevent extreme hunger.

Stay Hydrated: Drink plenty of water throughout the day to help control appetite and support your body's metabolism.

Regular Exercise: Incorporate regular physical activity into your routine. Exercise can boost your weight loss efforts, improve your mood, and enhance overall health. Consult your doctor before starting any new exercise program.

Quality Sleep: Aim for 7-9 hours of quality sleep each night. Poor sleep can disrupt hormones that regulate appetite and lead to weight gain.

Mindful Eating: Pay attention to your body's hunger and fullness cues. Avoid eating out of boredom, stress, or other emotional triggers.

Limit Sugar and Processed Foods: Minimize your intake of sugary foods and processed snacks, as they can hinder weight loss efforts.

Track Progress: Keep a journal of your meals, exercise, and how you feel. This can help you identify patterns and make necessary adjustments.

Regular Check-ins: Stay in contact with your doctor throughout your weight loss journey. They can monitor your progress, adjust your medication if needed, and provide guidance.

Long-Term Approach: Remember that sustainable weight loss takes time. Focus on creating healthy habits that you can maintain over the long term, rather than aiming for quick fixes.

Avoid Alcohol and Certain Medications: Alcohol and certain medications can interact with phentermine, potentially increasing side effects. Discuss this with your doctor.
Remember that everyone's body is different, and the effectiveness of phentermine for weight loss can vary. It's important to prioritize your overall health and well-being while working toward your weight loss goals. Always consult your healthcare provider before making any changes to your medication regimen or lifestyle.
How can I lose the most weight on phentermine?
Phentermine is a prescription medication used for weight loss and appetite suppression. It's important to be aware of potential drug interactions when taking phentermine, as certain medications can have adverse effects or reduce the effectiveness of phentermine. Here are some types of medications that might interact with phentermine:
1. Monoamine Oxidase Inhibitors (MAOIs): MAOIs are a class of antidepressant medications. Combining them with phentermine can lead to a potentially dangerous increase in blood pressure. This combination should be avoided.
2. Serotoninergic Medications: Drugs that increase serotonin levels, such as selective serotonin reuptake inhibitors (SSRIs), serotonin-norepinephrine reuptake inhibitors (SNRIs), and some other antidepressants, could potentially lead to a condition called serotonin syndrome when combined with phentermine. Serotonin syndrome can be serious and is characterized by symptoms like confusion, agitation, rapid heartbeat, increased body temperature, and more.
3. Other Stimulants: Combining phentermine with other stimulant medications, such as amphetamines or certain cold medications, can increase the risk of cardiovascular side effects like increased heart rate and blood pressure.
4. Certain High Blood Pressure Medications: Phentermine can increase blood pressure, so combining it with medications used to treat high blood pressure might lead to an excessive increase in blood pressure.
5. Antidiabetic Medications: Phentermine can affect blood sugar levels. If you're taking medications for diabetes, the doses may need to be adjusted to account for the changes in blood sugar caused by phentermine.
6. Certain Antidepressants: Tricyclic antidepressants and other medications that affect neurotransmitters can interact with phentermine and lead to increased side effects.
7. Certain Antipsychotic Medications: Some antipsychotic medications can have interactions with phentermine, potentially leading to changes in heart rate and blood pressure.
It's crucial to consult with your prescribing doctor or healthcare provider before starting phentermine or any other new medication. Be sure to provide them with a complete list of all medications, supplements, and herbal products you are taking to help them determine if there are any potential interactions.
Additionally, this information is not exhaustive, and individual responses to medications can vary. Always follow your doctor's guidance and inform them of any changes in your health status or medications you are taking.
7 Morning Habits For Weight Loss Success
Yoga offers several benefits for weight loss and overall well-being. While it may not be as intense in terms of calorie burn as some high-impact exercises, it can still contribute to weight loss in several ways. Here are some benefits of yoga for weight loss:
1. Increased physical activity: Yoga involves a combination of postures (asanas), breathing exercises (pranayama), and meditation. These activities engage various muscle groups and can help increase overall physical activity levels, which in turn can contribute to weight loss.
2. Improved muscle tone: Many yoga postures require strength, balance, and flexibility. Regular practice of yoga can help tone and strengthen muscles throughout the body. As you gain more muscle mass, your body's metabolic rate increases, which can aid in weight loss.
3. Stress reduction: Stress and emotional eating can be major contributors to weight gain and difficulty losing weight. Yoga emphasizes relaxation, mindfulness, and deep breathing techniques, which can help reduce stress levels. By managing stress, you may be less likely to engage in emotional eating and make healthier food choices.
4. Mindful eating: Yoga encourages mindful awareness of the body, including sensations of hunger and fullness. Practicing mindfulness during meals can help you slow down, savor your food, and recognize when you are satisfied, which can prevent overeating.
5. Increased body awareness: Yoga helps develop a deeper connection between your mind and body. This heightened body awareness can make you more conscious of how your body feels, what it needs, and the impact of certain foods on your overall well-being. By cultivating this awareness, you may become more attuned to making healthier choices.
6. Enhanced digestion: Certain yoga postures can help stimulate the digestive system, improve blood circulation, and promote healthy digestion. A well-functioning digestive system is important for optimal nutrient absorption and maintaining a healthy weight.
7. Balance and coordination: Yoga requires balance, coordination, and stability. Practicing yoga can improve these aspects, which can have a positive impact on your overall fitness and daily activities. It may also increase your motivation to engage in other forms of exercise that further support weight loss.
It's important to note that while yoga can be beneficial for weight loss, it should be combined with a well-rounded approach that includes a balanced diet, regular cardiovascular exercise, and strength training for optimal results. It's also recommended to consult with a healthcare professional or a qualified yoga instructor before starting a new exercise program, especially if you have any underlying health conditions..
The benefits of yoga for weight loss
Establishing healthy morning habits can set the tone for a successful day and contribute to your weight loss journey. Here are seven morning habits that can support your weight loss goals:
1. Drink Water: Start your day by hydrating your body. Drinking a glass of water upon waking up can kickstart your metabolism, promote digestion, and help control appetite.
2. Eat a Balanced Breakfast: Consume a nutritious breakfast that includes protein, healthy fats, and fiber. This combination helps keep you satisfied, reduces cravings, and provides sustained energy throughout the day. Opt for options like eggs, Greek yogurt, whole-grain toast, or a smoothie with fruits and vegetables.
3. Exercise: Engage in some form of physical activity in the morning. Whether it's a brisk walk, a workout session, or yoga, exercising early in the day boosts your metabolism, enhances fat burning, and elevates your mood.
4. Plan Your Meals: Take a few minutes to plan your meals for the day. Having a well-thought-out meal plan helps you make healthier choices, avoid impulsive eating, and stay on track with your calorie and nutrient goals.
5. Practice Mindful Eating: Be present and mindful while eating your meals. Slow down, savor each bite, and pay attention to your body's hunger and fullness cues. This habit can prevent overeating and improve your relationship with food.
6. Get Sufficient Sleep: Aim for 7-9 hours of quality sleep each night. Sufficient sleep supports weight loss by regulating hunger hormones, reducing cravings, and improving overall energy levels and mental clarity.
7. Manage Stress: Incorporate stress-management techniques into your morning routine. Practice deep breathing exercises, meditation, or journaling to reduce stress levels. High stress can contribute to emotional eating and hinder weight loss progress.
Remember, consistency is key when establishing new habits. It's essential to find a routine that works for you and aligns with your lifestyle and preferences. Also, consult with a healthcare professional or a registered dietitian for personalized advice tailored to your specific needs.