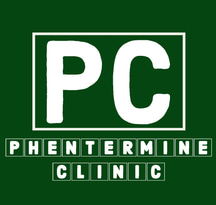 How to get Phentermine | a guide from Phentermine clinic
Phentermine is a controlled substance because of the potential for misuse and dependence, the stimulant phentermine, which is chemically similar to amphetamine, is a weight loss medication that is only available with a doctor's prescription.
However, phentermine has a lesser risk of dependence and misuse than other stimulants like amphetamine, methylphenidate, or narcotics, which is why it is classified as a Schedule 4 controlled substance rather than a higher schedule class like schedule 2 or 3.
Typically prescribed weight loss treatments, schedule 4 controlled substances have a low risk of developing a substance use disorder. No more than five prescriptions for schedule 4 controlled substances may be filled or renewed, and no more than six months following the date of the initial prescription may pass.
A type of diet Pill called phentermine aids weight loss in patients with an unhealthy body mass index (BMI). It is regarded as an anorexic.
Phentermine is available under the brand names Adipex-P, Ionamin, Lomaira, Suprenza, and Fastin.
Topiramate, a different medication, is occasionally used with phentermine hydrochloride. Qsymia is a well-known brand name for this phentermine-topiramate combo.
Phentermine, like the majority of prescription weight-loss medications, is not intended for those who only need to shed a few pounds. so your BMI has to be over 27
This weight loss pill is intended for those who are battling obesity and have had little luck with conventional weight-loss strategies such as diet and work out.
The United States Drug Enforcement Administration classifies phentermine as a controlled substance and says it has many similarities to stimulants such as adderall
This is a short guide on how you can get phentermine and questions many weight loss patients ask daily.